The Authentic Taste Of

Puerto Rico
We are the house of your cravings.
The Real Taste of Puerto Rico

Oswar Nieves
Photographer
La mas grande variedad de comida con el sabor de Puerto Rico. Comenzando con las empanadillas, las alcapurrias, el jugo de mavi, el mofongo relleno!!!! Uff y todo aqui en Jacksonville!!!
Great atmosphere, Great People, Great Food From me they get 5 Stars !!!! Will recommend them to friends and family.
Excelente comida, muy bien condimentada, ambiente agradable. Es como si te trasladaras a nuestra Isla del Encanto. Cantidades considerables en los productos. ⭐️⭐️⭐️⭐️⭐️
Fantastic little spot just west of University on Beach Blvd!! Empanadas were delicious and Oh. My. Goodness....that Queso Frito with guava sauce. The scenery may be a little different than San Juan, Ponce, or Rincon, but the food, music, and friendly smiles made us feel like we were back at Luquillo Beach eating at the yummy kiosks. Definitely worth trying! We will be back again....and again...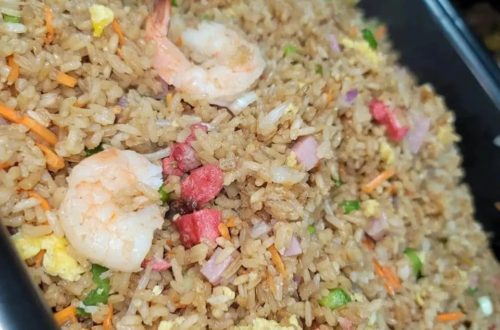 Sabemos que una de las cosas que más extrañamos de Puerto Rico es el único arroz chino al…
Read More